Home remodeling projects of any kind are often daunting. But when it comes to the bathroom — a space that needs to be easily accessible, functional, and private — the stakes are higher. There are so many decisions to make, from the mirror placement to the faucet style and everything else in between. It can be hard to know where to begin, especially since a bathroom remodel is something you and your family will have to live with for the next 10 or more years.
The renovation experts at Family Restoration can help. We specialize in bathroom remodeling in Skokie and the surrounding Illinois townships including Morton Grove, Niles, and Des Plaines. Let's walk you through the five most important considerations when planning your bathroom remodeling project.
1. Budget
Like any other important project, you'll need to decide how much you want to spend on your bathroom remodel before getting started. This will give you an idea of what to include in the renovation.
When working out your budget, a common recommendation is to research the average bathroom remodeling cost in your area. However, keep in mind that there are several other factors that can influence the final cost, such as the size of the space, the quality of materials used, and the intensity of the project. In any case, be realistic with your expectations and what your finances can cover at the time.
2. Space
We all have ideas of the perfect bathroom setting, but ultimately it comes down to how much space is available. The bathroom is usually the smallest room in the house so be sure to consider the layout in relation to the number of fixtures that you want to include. Take accurate measurements of the space. There's nothing more annoying than buying bathroom fixtures that don't fit.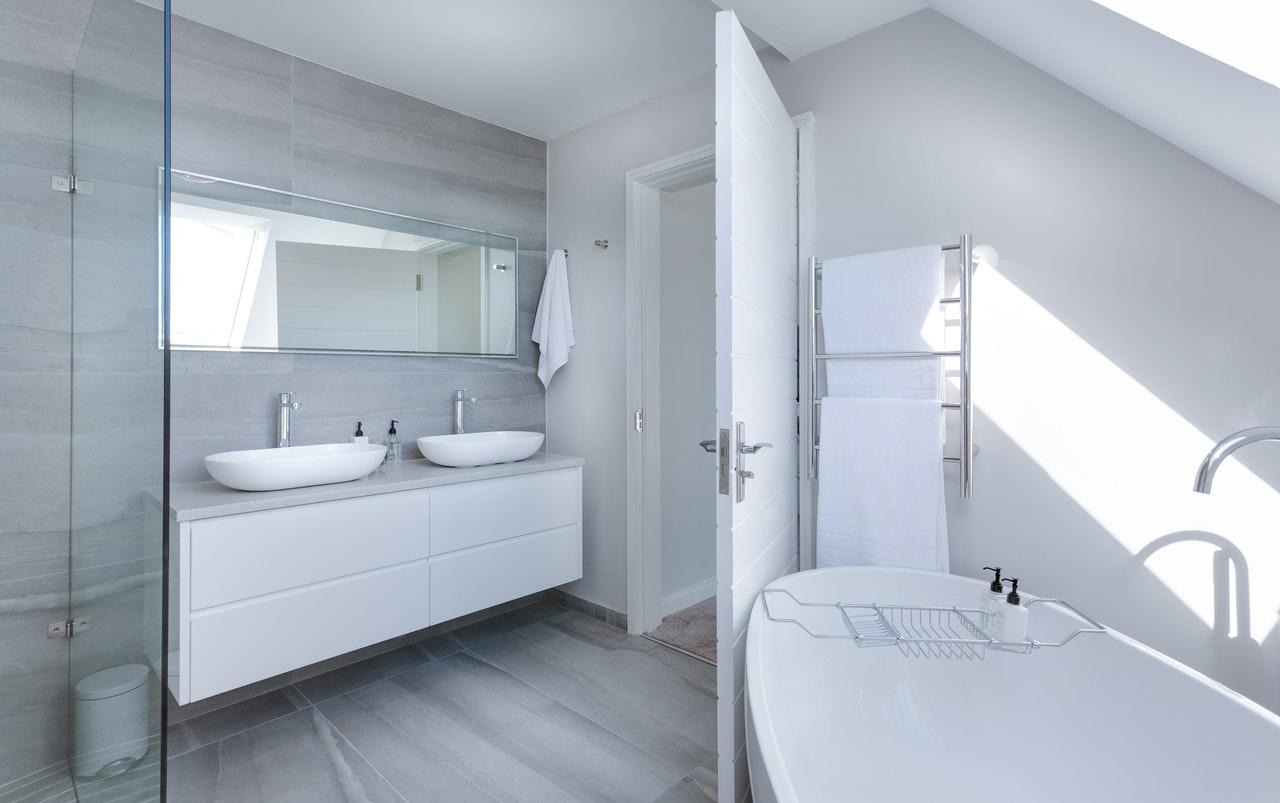 You'll also want to maximize the space without sacrificing accessibility or mobility. People need to be able to move freely around the bathroom, especially if they have toddlers or elderly loved ones living with them.
3. Style and functionality
Consider how you want your bathroom to look before deciding on what types of fixtures to put in it. There are many things to think about, such as tile choices, color, bathtubs, vanities, and so on. Remember also that the bathroom is where most home accidents occur so you'll want to make sure to not skimp on safety features like grab bars and handrails.
Think about your functionality needs over the next five or more years. If you have a large family, their individual needs may change over time so be sure to factor that into your considerations as well.
4. Time and workflow
Many people assume that remodeling a small bathroom takes less time than a large bathroom. This is not always the case. Some remodeling projects, especially those that involve breaking down walls or reorganizing the plumbing system, can take more than a few days to complete.
Keep this in mind as it can present a challenge if that's the only bathroom in the house. Consider how you and your family will be able to get by once the renovation begins. A good way to go about it is to plan the remodel to be completed in a specific order. For instance, you could begin with the ceiling, then the walls, then the fixtures, and so on.
5. Labor
This may well be the most important consideration on this list. A bathroom remodeling project is not something to DIY so you'll need to know how to find the right professional contractor to do the job.
Whoever you hire should be registered with the state and have all the necessary credentials to take on such a project. Consider their experience level, as well as their completed projects so you have an idea of what to expect.
Contact us for quality bathroom remodeling in Skokie, IL
Family Restoration has been in business for over 20 years providing top-of-the-line construction, restoration, and remodeling services across Illinois. Whether it's a simple tub installation or a full renovation, we have what it takes to deliver the perfect bathroom for you and your family.
Get in touch with us today to discuss your bathroom remodeling project. Call 847-209-9541 or fill out our contact form for a free project estimate.